Malaysia's media landscape has not escaped the collapse of the business model that has long underpinned the nation's journalism over the past seven decades.
Despite the brief respite of more media freedoms after the historic 2018 elections, that saw Malaysia dramatically improve its media freedom rankings in annual global surveys such as those by Reporters Without Borders (RSF), significant reforms to draconian laws such as the Sedition Act have not happened as promised. And over the past year's political turmoil, which has seen Malaysia change prime ministers and governments three times, prospects of good governance and policy-making certainty have evaporated, even if the turmoil has encouraged appetite for timely news services.
The business model of Malaysia's media, like most market economies around the world, has depended on advertising revenue. But in the era of technology giants Facebook and Google dominating the attention of news audiences, most of the media's advertising revenues have vanished online into the products and platforms of these giants, at the expense of traditional print and broadcast media.
Yet traditional media has employed the majority of Malaysia's journalists, and with the plunge in advertising revenues, such media has slashed its payroll. Once-dominant media houses such as The Star and Utusan groups have more than halved their workforces over the past three years, with Utusan making its own headlines in 2018, when it was reportedly losing RM8 million a month (US$2m).
This media market crisis has highlighted more recently this year's ownership alignments at Malaysia's biggest media company Media Prima, where former second-finance minister Johari Abdul Ghani has emerged as the second largest shareholder with a fifth of all shares, in a RM800 million (US$193 million) media house critical to the fortunes of UMNO-led governments such as that led by current prime minister Ismail Sabri (who is UMNO vice-president).
Malaysian media veteran Tan Sri Johan Jaafar, who helmed UMNO-linked traditional media in its 1990s heyday, had noted how dramatically different it was on the eve of the new millennium's online media era, when newspapers and television stations grabbed most of the RM3.5 billion advertising spend (then just over US$1 billion).
In a speech to the Malaysian Press Institute just months before last year's political turmoil and the pandemic, he lamented how "our papers were influential and a money-making venture."
"We thought we were formidable," he told the MPI. "We now realise how labour-intensive our business was, how vulnerable we were as a business entity, how the old models of newspapering were being challenged to the core, and how we were going to see more disruptions and the possibility of the biggest wave of journalistic lay-offs ever in the history of newspapers."
Amid such business carnage, the pandemic shutdowns last year made media conditions worse. The pandemic era has seen big shrinkages in production, staffing and journalism resources, with big traditional media companies Media Prima, China Press, Sin Chew and The Edge all closing print editions, retrenching thousands of employees, and reporting double-digit plunges in revenues.
For example, the Media Prima group – which owns the main Malay-language media in print and broadcast – reported slashing 37 per cent of its workforce last year, and reducing its overheads by a quarter year-on-year, in order to report its two profitable quarters this year. Closing in on such traditional media advertising spending has been the growth in digital ads, up to a quarter of all spending (about RM489 million) according to recent Nielsen Malaysia data.
These tough business and political circumstances over the past year offer grave implications for small but influential market leaders such as independent media company BFM Media and its radio station.
Without government or a commercial empire's backing and resources, BFM Radio has resorted to shrinking staff numbers through attrition, pay cuts and deferred wages, and explored new online revenue streams off repackaged and new content to suit social media services such as TikTok and Spotify, on top of its core broadcast output. BFM Radio's and the wider audio journalism's struggle to survive have also been made more difficult by the busy news cycles following political leadership turmoil since the fall of the Pakatan Harapan government in February 2020.
According to BFM Media founder Malek Ali, the past two years have been the biggest challenges in BFM's 13-year history on air, the commercial realities now a big contrast with the 10th anniversary celebrations marked in 2018.
The talk-radio, information and news-driven, radio market has grown new rivals to BFM's dominance of the medium. Media Prima converted one of its stations into an information and news radio programming format and the state-owned Bernama newswire is attempting another revival of its news radio station. Nevertheless, the independent BFM remains a singular source of news and analysis for its mostly urban, college-educated audience.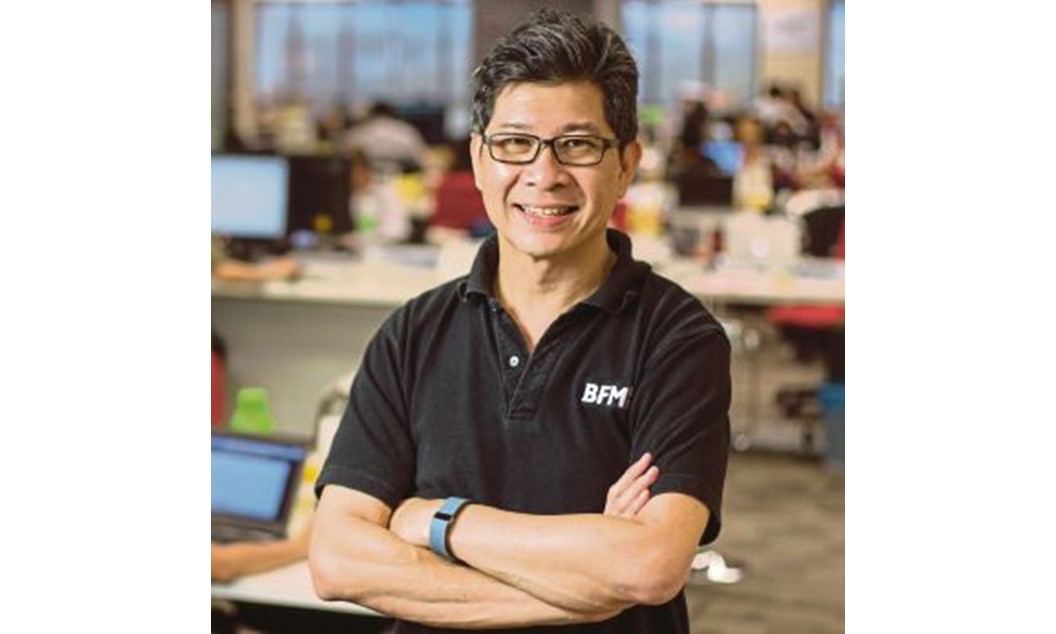 "Media has become what it has been for a long time elsewhere in markets like the UK and Australia, where it reinforces and highlights the politics-business nexus," explained Malek. "The political upheavals of the past few years may have encouraged new news sites online like The Vibes, or changing ownership and control like at Media Prima, where popular sites like FMT (Free Malaysia Today) are now part of Media Prima."
"There's not obvious political control in any of this, it's not a good or bad thing, it's just how it is doing the media business. People can sometimes support a political candidate for purely commercial reasons. The state of the (Malaysian) media has gotten worse in this sense of potential political interference and influencing," said Malek.
"The Edges (business newspaper group) and the BFMs of the world, we have our own editorial influences – you can eke out a living if you want to but it's a lot harder now. Do we need to politically align to survive? I think it's irrelevant, and I think commercially it doesn't help. Used to be if you were the NST (New Straits Times, ruling party-linked media group), you could get money from the government but that's not the case anymore," he added.
The pandemic related shutdown of the economy, and the political uncertainty of the past year, have made the shift towards "digital" or online and mobile-apps revenue markets more urgent. With the 'attention economy' in full effect, where the challenge for all media businesses is to capture some of that attention for commercial profit, the 'audience' is no longer a predictable monolith.
Malek believes that the audience has fractured, and it has fragmented everywhere. "There's no loyalty to any particular radio, TV or online site, which is the challenge commercially. The only ones benefiting are the Facebook and Googles of the world with the ads. Print (media) was the easiest to disrupt but now (broadcast, linear) TV is disrupted for sure and radio too. Because of the pandemic, we all had to go more digital, to online spaces for revenue growth," he said.
"Our key selling factor was we (BFM Radio) got them on the roads, where we got you (listening) for the whole hour. But now with the pandemic, you're at home, we've only got your attention, listening only if you're really loyal – we're glad we have about 50,000 of such loyal listeners. But if you're not that loyal, we can lose you to anything, from you shouting to your kids at home, we're all shouting for attention.
"It has impacted audience numbers for sure. There are far fewer people coming up saying we heard this or that on BFM. We're confident once we're on the road again, after lockdowns, we should be fine. It's been a tough couple of years. Commercially of course, the question is can we do this? Can we survive doing just digital (revenues), with digital pennies?," he said.
BFM Radio regularly attracts a highly coveted, urban high-income English-speaking audience, upwards of 350,000 listeners daily, with a core of what the station considers a "loyal 50,000" listeners. Its podcasts at the BFM online site attract over 30,000 downloads a day, with over 10 million a year. Nevertheless, revenues have been hit by the lockdowns.
"Revenue is down by 40 per cent this past year," Malek revealed, "maybe even halved, compared to a good year like the previous few years. For us, 2021 is roughly the same as 2020, significantly down when compared with 2019... The good news is that in radio, if you manage cost structures properly, we can get through it easier than in TV, where there are much higher overheads for production and staffing. We've had pay cuts, we haven't replaced natural attrition, some pay deferements. But no lay-offs. We have 70 staff, net-net we lost about 10 people. We've hired new people for digital initiatives, for things driven off our BFM apps online."
Malek explained that BFM's focus on its apps online centred on TikTok, where there are "about 100,000" followers, and on Instagram, with sponsors and other commercial arrangements made specifically for these platforms. Some of BFM Radio's programs are recut and distributed into content suitable for these shorter format platforms.
While starting off a low base in both audience numbers and revenue value, the digital apps for these platforms now make up 16 per cent of BFM's advertising revenues this year, compared to only 5 per cent two years earlier.
"So it's a big growth area for us too," Malek said, explaining that those "sponsorships" online include support for BFM webinars and the distribution of commercial clients' campaigns across BFM's social media channels.
For veteran BFM journalist and well-known morning host Khoo Hsu Chuang, the enduring appeal of BFM Radio is obvious in Malaysia's impoverished broadcasting world. BFM's well-earned reputation for hard-hitting, honest and sometimes adversarial shows, led off in the mornings by 'The Breakfast Grille', stood out in a sea of Malaysian radio's banal banter, music and light entertainment.
"The Breakfast Grille made its mark for direct questioning, holding CEOs and politicians it has on air to account, sometimes with very aggressive questioning," said Khoo. "Pursuing corporate governance questions on BFM is a big change from the usual prank-calls entertainment of the other radio stations, so BFM hasn't really any rivals – while the radio industry is underdeveloped, there's only room for one player like BFM, the market has only enough money for one station like BFM."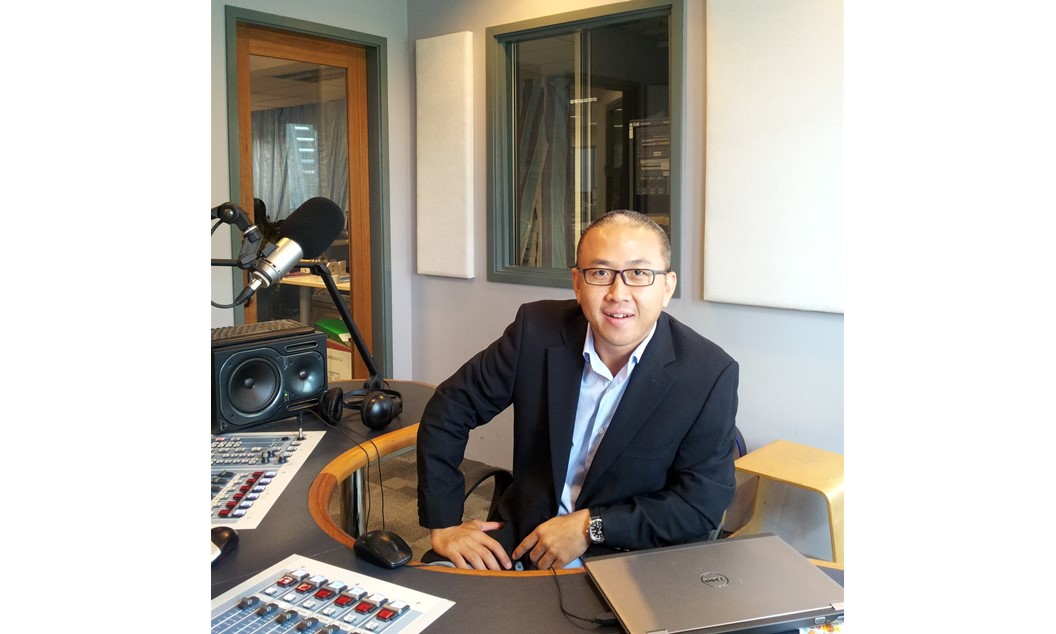 "In Malaysia, often no leaders are held accountable, no one resigns despite scandal after scandal. Maybe in the rural heartlands, politicians are role models with their motorcades and outriders, where politicians do the job to make a lot of money, not to serve civil society. But in new suburbia, a new urban class demands better politics – that's BFM's audience and its marketplace."
Khoo has taken his own advice to heart, and produces his own podcast 'Do More', which has evolved from a long-form audio series on business and leadership to one that is distributed through platforms such as YouTube. According to Khoo, "DoMore is an online-only, long-form video podcast series deep-diving in a casual, conversational style into the three important areas of being your own boss, retiring rich, fulfilling your potential".
But as with his podcast series and BFM Radio itself, the challenge ahead is competing in the 'attention economy', where BFM's linear-time radio broadcasts will have to transition to more podcasts and find audiences on social media platforms. All of this content production – and journalism – has to be somehow funded from advertising and sponsorship revenues.
"Advertising is already fleeing the broadcasting markets, and BFM is already a niche market with its urban, English-speaking audience," Khoo said. "In this social media age, the attention of audiences is shifting towards individual creators and personalities, not entities like a station or a broadcaster."
"My sense is that the overall radio market is going to shrink, with fewer people going back to the office, maybe 3-day weeks at the office. So it's a 60 per cent cut of the audience because they're not on the road. But there's always an appetite for BFM's unique content, and the audience would be agnostic about whether the platform for such content is radio, terrestrial, or online."
The demand for credible, trustworthy, fact-based media and its journalism is still high. More so in the "24-7, 365 digital markets, the bitcoin markets", Khoo said, and the way to fund BFM-type content need not be through traditional advertising.
The potential of new audio apps that enable large audiences to engage with speakers such as Clubhouse remains to be heard (and seen, in sustainable numbers for monetisation).
The popularity of Clubhouse had been hindered by its early months of iPhone-only access, which in many markets limited its reach to usually higher-income audiences. Clubhouse's more recent Android version substantially enlarged its potential, with veteran politicians like Dr Mahathir Mohamad in March this year taking to the crowd of about 2,500 during his hour with alacrity.
But the subsequent, sometimes marathon political discussions run on Clubhouse, often in Bahasa Malaysia and local dialects, draw only hundreds rather than thousands of participants. And mostly with sycophantic commentary and dialogue the more (in)famous the speakers – and without journalistic values of sceptical and rigorous questioning, or the public accountability found in the best of BFM Radio's programs.
But getting through a tough pandemic season is still the immediate challenge for radio like BFM. And keeping the journalism alive in its well-known hard-hitting programs about business and politics, at a time of great Malaysian uncertainty, is a core concern of more than BFM's Malek Ali and Khoo Hsu Chuang this year.