The Malay Mail ceased publishing its print paper in 2018, completing a 122 year run. The Tamil Nesan shut down in 2019, five years shy of its centennial. Chinese language Oriental Daily is the most recent casualty, shutting its print paper in 2021 to focus solely online. They are not alone. A US study found that 1800 newspapers have shut. In mid 2020, News Corp announced over 100 papers would stop printing in Australia.
The papers that remain alive have shriveled down, both in terms of circulation and revenue.The Audit Bureau of Circulation which measured distribution in Malaysia shut down in 2019, so it's hard to measure the decline. Industry sources put it at well under a million papers sold daily across the country, only about 20% of its peak of 4.7 million copies in 2007. The number could be even lower , during periods when readers were under the pandemic related lockdown.
Is digital doing better?
One would think that with the audience going digital, media would make back online whatever they lose in print. This would also seem to be the case with many more players entering the market. Why would they do so, unless it was profitable?
The Internet, especially the growth of smartphones in the last decade has brought news instantly to the fingertips of over 90% of the adult population. The top news sites would typically reach over a million users per day.
In print, a circulation of 100,000 copies can generate RM 1 to 3 million in advertising revenue per day or about RM 10 to RM 30 per reader. Comparatively, online advertising earnings can range between 1 to 3 sen per user, generating between RM 10,000 to RM 30,000 in ad revenue per day, nearly 1000 times lower than in print.
Why is this the case? Tech giants - particularly Google and Facebook - are able to offer advertising at dramatically lower rates, as they access billions of users globally. Advertisers are able to spend less and reach more customers through using their platforms, as opposed to purchasing more expensive advertising directly from media companies.
The drain on the media is not only due to the intense competition from the tech giants. The internet has allowed other forms of competition too.
Piracy has become a major issue. Pay tv providers such as Astro have been hit by streaming boxes that are able to offer the same paid channels for free through a one-time purchase or through a monthly subscription at a much lower price. Astro is able to hang on to the older, less tech savvy audience, but have found it challenging to pick up newer audiences. Piracy is also a major issue for news sites, their original content is often copied and re-published on anonymous websites, which earn revenue by working with advertisers.
This form piracy is a copyright offense, and reduces advertising revenue for the copyright holders. However, there has been little action by the authorities to curb this form of theft.
The media market is also now global. Audiences in Malaysia can access any media site on platform, both for entertainment such as Youtube, Netflix and Disney+, news or hobby sites. Malaysians are no longer confined to Malaysian based media.
The Internet also offers a lower barrier to entry. Anybody can set up a content site overnight, ranging from serious publishers, to bloggers and influencers.
Brands too are no longer reliant on the media to convey their message. From billboards, to email campaigns and social media pages, brands now invest heavily in building a direct relationship to their existing and potential customers, without a reliance on digital and traditional publishers.
So why isn't there much effort to rescue the industry? There is little pressure coming from the customer or the audience. In fact, from the connected audience perspective, it is a golden age. They have access to more media choices than ever before, media is now more engaging, faster and cheaper than ever before. The bad for the industry is a boon for the consumer.
In reaction to this disruption, print and broadcast media have had to downsize dramatically. [Downsize stats]. Retrenchments, closing down of newspapers, reduction in hiring
How do we rescue the industry?
There are a few schools of thought and approaches. One approach has been to get those who have benefited from the digital disruption to contribute back to the industry. For example, in early 2021, the global media industry watched as the Australian big media lobbied and got the government down-under to pass law (officially called News Media and Digital Platforms Mandatory Bargaining Code) that forced the tech big boys Google and Facebook to negotiate a revenue sharing deal with the media
The law strengthened the position of Australian media to demand a higher share of advertising revenue. However, it remains unclear how much the media have benefitted and whether such benefits will be enjoyed by the local and smaller players as well.
Elsewhere, there are also reports that Google have agreed to pay French publishers for news
Nevertheless, this approach has some support in Malaysia. Acting Head of Product Development & Data Management at Sinar Harian, Ahmad Nazri Mohd Noor (above) says "The news portals are the opposite of the false news, [they] are reliable and authoritative therefore the social media platforms should pay for the content that the media produces every day."
He warned that relying on digital advertising and subscription alone, may not be enough to cover costs and called on the media industry to work together to pressure the government to act. "The Malaysian government needs to facilitate the cooperation between social media platforms and news portals to facilitate some revenue sharing from the social media platforms to the news portals," he adds.
Other approaches call for the media to be more nimble and adapt to the changes quickly.
"The reality is print audiences have declined and fragmented with more going for audio and video, hence the proliferation of distribution channels or non-news platforms. Our choice is simple, we follow and build the audience in those channels - more video, audio and to a certain extent long form journalism - that can be sponsored, or have paid content and subscribed," said Jahabar Sadiq (above), Editor and CEO of The Malaysian Insights, or just TMI.
He argues that breaking and topical news will have to be the loss leaders in order to attract a discerning audience that is willing to pay for quality news content. "In the Malaysian context, that will mean language and demographic differentiation to widen the revenue streams."
He says that one way to reduce costs is for the industry to agree to "a common payment gateway, wallet infrastructure for all subscribers to access, ... then we make it simpler, cheaper and better for all of us to do business"
"What should make us different is our approach to journalism, therefore giving choice of news and content rather than having too many platforms and payment options," stressed Jahabar.
Editor-in-Chief of TheVibes.com, Terence Fernandez also calls for innovation, but more in terms of the advertising model.
"Advertising budgets in many companies have now shifted from marketing to communications. With this in mind, media needs to consider venturing into the realm of reputation management, communications advisory and training."
"At first glance it is a fine line to thread as this will question impartiality and independence of the Press. However it is no different from the current challenges of having clients who pay for ad space. Ethics vs revenue dilemmas will always be there; but in my experience maintaining editorial integrity is a selling point. Bona fide brands will want to be associated with organisations that command the public trust."
"Just think how many times have we as individual newspersons been approached by politicians, CEOs, PR practitioners etc for free advice?" said Terence, suggesting that this relationship can be monetised.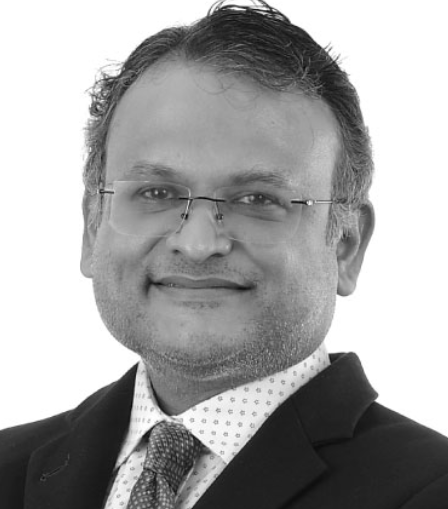 He also saw opportunity in more collaboration across the industry. "Advertisers are nowadays looking for multiple platforms to reach niche clients. A particular portal or newspaper's audience may be small but if it is the right profile, advertisers and agencies will gravitate towards it. Hence it would be wise for more established organisations to question why smaller, newer competitors can still enjoy ad revenue?"
"In a multilingual country like Malaysia there is abundant opportunity to work together with vernacular organisations to reach out to multilingual audience. Broadcast, print, electronic all have their merits and fans. Smaller organisations can and should band together to offer more competitive pricing with a varied audience on offer."
Government role
Even without getting involved directly, the government can play a key role in supporting the media industry
"The government should ("Apart from scandals and intrigue") address infrastructure issues. Affordable Internet access, better and affordable server farms, cloud infrastructure will help," says Jahabar.
"This has to be expanded across the nation rather than just urban areas. Having 4G or 5G isn't enough, we need better affordable infrastructure and even grants to produce content - educational or topical - for the nation's demographics," he adds.
Terence feels that the present laws that are vague and open to (mis)interpretation.
"Laws such as the MCMC Act; the Sedition Act & the Official Secrets Act need to be reviewed to remove lacunas and provisos which can entrap the media into being a foul of the law. It is unnerving to think that these ambiguities were deliberate for this very purpose!"
Sinar's Ahmad Nazri calls on the government to lighten the digital transition burden by offering tax exemptions for equipment, software and personal, to assist media to upgrade their news portals to be subscription ready.
Other measures by the government can also include capping defamation costs and addressing issues such as piracy above by actively blocking content pirates.
Globally, major news brands have shifted to a paid-subscription model. The entry cost into such a model is high, include integrating with subscription software, staffing customer support and expensive marketing campaigns. Hence, its only viable, if a media company can grow their subscriber base significantly.
From the consumer perspective, having become used to services such as Netflix and Spotify, they seem open to something similar for news. "I would like a hassle free, monthly payment for all the news sites I like, not having to navigate and manage all my subscriptions individually. It would also have to be collectively affordable, perhaps RM 10-15 per month, said one paying Malaysiakini subscriber, when asked how they would like to pay for their news, in an ideal world.
---
Premesh Chandran is the CEO and co-founder of Malaysiakini.