The continuing COVID-19 pandemic remains the most monumental media industry disruptor since the advent of the internet. The Malaysian media's straits meanwhile have been ever more constrained due to accompanying imbroglios of consistent political upheaval, two unelected changes of government combined with media job losses1 and weaponisation of an arsenal of archaic laws limiting freedom of expression and press freedom.
However, a much less explored facet is just how broadly the pandemic and its related fallout has impacted the daily working lives of female journalists and media workers in Malaysia. These include the multifarious challenges of working mothers, working from home and career progression during the pandemic. Additionally, the pandemic has also fomented further layers of gender-specific discrimination.
Considering the extent of pre-existing workplace gender discrimination, and the lack of adequate mechanisms and legislation to address these deep-rooted issues, it is essential to not just frame the harsh, lived realities of Malaysian female journalists - but to chart a path towards a more gender progressive Malaysian media landscape.
Unpaid care and domestic work during COVID-19
Since the onset of the pandemic, female media workers and journalists, like women in all other professional fields, are experiencing greater layoffs2 or have opted for fewer workplace responsibilities, with others bowing out of their careers early- in most cases due to the struggles of balancing child care and unpaid care and domestic work with pandemic reporting restrictions, deadlines and the hectic, burnout-inducing pace of newsrooms.
Those who work from home took on more child care responsibilities and cut back on their hours, just at a point when news desks around the country increased individual working hours, especially due to shift work to minimise infection risk during the first half of 2021.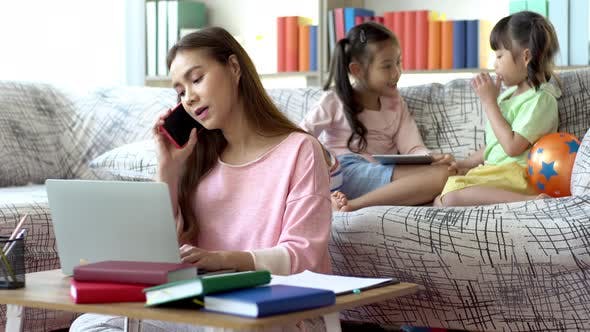 Let's also not forget that due to gender norms and roles, even childfree women journalists and media workers bear the burden of domestic work, elderly care and caring for the sick in their families. On the other hand, for those with young children, the burden is often multiplied- factoring in learning from home while schools were closed, together with mass closures of daycare centres and kindergartens in the aftermath of almost 2 years of the pandemic - both of which truncate career progression and almost exclusively impact women, unlike male peers.
There is an urgent need to focus on real, structural solutions- such as support for proposed Employment Act reforms to enhance maternity leave and introduce paternity leave, plus understanding the importance of adopting non-discrimination rules that prevent pregnancy-related dismissals or hiring3. Furthermore, the provision of on-site child care and creches at media organisations can help alleviate female media workers' care and domestic work burden.
Should these barriers not be overcome through strategic investment in female media workers' well-being and mental health, it will plainly mean that Malaysian media will increasingly become only a young woman or a childfree woman's playing field, while marginalising and excluding experienced, talented female reporters.
Online Gender-Based Violence against women journalists during COVID-19
The pandemic's increasingly digitised realities have also raised the spectre of online gender-based violence and intimidation from authority figures. UNESCO's recent pioneering discussion paper, 'The Chilling: Global trends in online violence against women journalists' noted the sharp uptick in online violence against women journalists while highlighting how such attacks are interconnected with the triumvirate of disinformation, intersectional discrimination, and populist politics4.
Within a Malaysian media context, this leads to self-censorship and discourages female journalists from highlighting sensitive issues like migrant and refugee rights, corruption and accountability, to women's human rights and LGBTQ rights. Risks faced by female reporters covering such issues run the gamut, from facing personal and professional repercussions for reporting and calling out sexism and harassment to being targeted on social media platforms with xenophobia and racism by the Malaysian public, cyber troopers and even public officials.
Online Gender-Based Violence faced by women journalists also entails harassment, attempts to hack into social media and email accounts, smear campaigns, sexist hate speech, trolling, threats of physical assault and even rape. Additionally, intersectional discrimination and gender-based violence where factors such as race, ethnicity, religion or sexual orientation come into play is also a matter of grave concern. Impacts of such gender-based violence can extend to psychological and physical harm, or even leaving journalism altogether.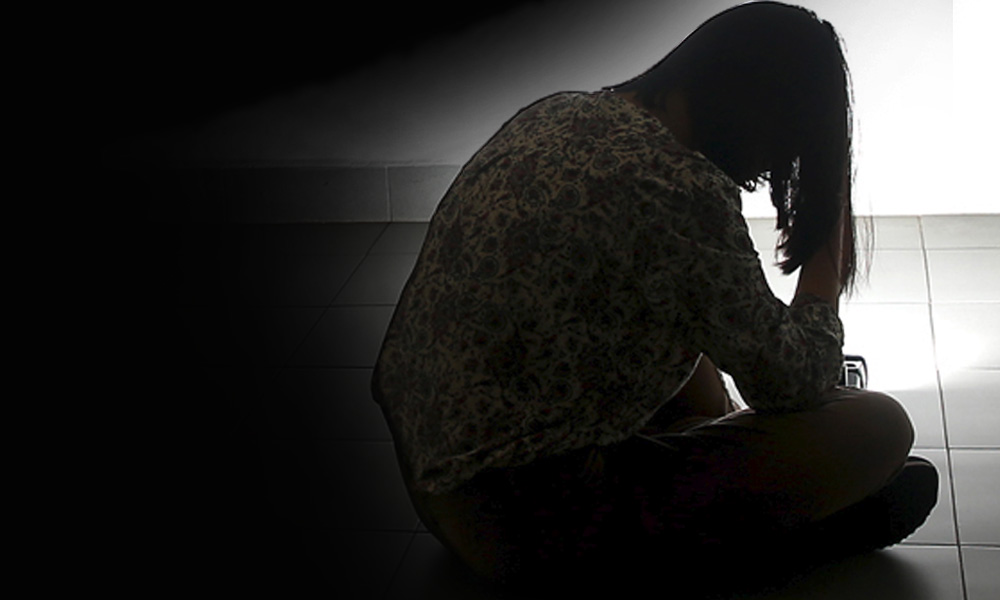 Workplace Sexual Harassment and Gender Discrimination in media organisations
Despite the increasing representation of female journalists in Malaysian media, the fact remains that women fill entry-level and junior reporting roles with a steep drop off when it comes to executive and senior management roles in newsrooms.
The dearth of investment by newsrooms in raising the profile of women journalists as subject matter experts, further entrenches barriers to career progression, as editors and media owners remain disproportionately male.
Women journalists' career progression is also severely limited by layers of structural, economic and cultural constraints. The feminisation of journalism as a profession adds to the precarity of working conditions, paralysis of the gender wage gap, plus stagnation in wider gains for media freedom and rights.
In fact, the Institute of Journalists (IoJ) Malaysia's landmark Workplace Sexual Harassment Survey in 2018, uncovered that half of all surveyed respondents who endured workplace sexual harassment (WSH) actually left the industry and their career trajectory. Each one of the respondents were women5.
This is particularly worrying, as fewer women in media increase gender bias in media reporting, language and story context. It also damningly illustrates the rampant nature of WSH and Violence against Women (VAW) within not just the Malaysian media industry, but as a wider issue plaguing Malaysian society.
Despite the limited statistical data available, it clearly points to the benefits of passing Malaysia's long overdue Sexual Harassment Bill, hanging in the balance until the next sitting of Parliament in December 20216.
Meanwhile, media organisations must embrace the mantle of providing safer workplaces with a full framework of reporting mechanisms for protecting women from workplace sexual harassment, including regular gender sensitisation and awareness training for all departments in media organisations, with an emphasis on Management and Human Resources.
Workplace gender discrimination is another perennial issue, particularly when it comes to the preference given for assignments covering issues on the ground to male over female reporters in newsrooms. Such newsroom practices reduce female reporters' exposure to news on the ground, ultimately limiting their progress. Similarly, blatant gender discrimination is practised when it comes to limiting female journalists hard news coverage opportunities, with women even being banned from conducting interviews with high-level spokespersons or experts and male colleagues pushed forth instead.
Such appalling discrimination is damaging enough to a female journalist's career profile, more so when it comes to freelance female journalists, who additionally lose out on remuneration as that is tied to the number of assignments or shifts. This further widens the already present gender pay gap, with female journalists often discovering their male colleagues were paid more. Other issues mentioned by female journalists include being passed over for promotions despite meeting and exceeding KPI's, only to watch their promotion go to less deserving male colleagues.
Since unionisation is also traditionally discouraged in Malaysia, this further impedes collective bargaining outcomes in favour of women's workplace rights and well being. Additionally, limited female presence in union leadership roles stifles their overall voice, particularly when it comes to the drafting of legislation impacting journalists.
Separately, but equally pertinent to a gender progressive media landscape, aforementioned issues arising from a lack of female representation in newsroom leadership roles leads to problematic headlines and coverage being normalised in Malaysian media, especially in non-English language media.
Major dailies and online news media organisations rarely have copy editors who are gender sensitised, such media bias results in unethical coverage of countless social issues: suicide, violence against women, rape, prostitution and baby dumping among them, which only increases harmful gender stereotyping over the long run.
Impunity against female media workers and journalists
Now, shifting to the media freedom scenario in Malaysia, roughly 34 laws and sub laws restrict media freedom including the Sedition Act, Official Secrets Act, Printing Presses and Publications Act (PPPA) and Security Offences (Special) Measures Act (SOSMA)
Popular entertainment media websites and their social media platforms have become the primary curators of both news media and cultural content, with some of them operating business models that have promoted disinformation and hate speech at the expense of journalism.
This also results in an increase in incitement to hostility against targeted news outlets and their reporters, and of intimidation via digital channels where women journalists again, are particularly vulnerable to and subjected to attacks.
Investigations under the Sedition Act doubled in 2020, while probes under Section 233 of the Communications and Multimedia Act (CMA) almost tripled over the year. according to SUARAM's (Suara Rakyat Malaysia) in its latest Annual Human Rights Report from December 20207.
In actuality, these acts have become tools to silence current media. In the last year journalists have been called up by the authorities or MCMC just for doing their job, labelled "fake news" for critical reporting, restricted from government press briefings and conferences and personally attacked by political actors and online cyber troopers.
The linkages between state violence, arrest, detention and harassment of female media practitioners and freedom of speech defenders is a long tradition all the way from the 1995 arrest of Irene Fernandez under the PPPA to 2020, when Tashny Sukumaran, the then correspondent of South China Morning Post was investigated under Section 504 of the Penal Code and Section 233 of the CMA8.
Boo Su-Lyn, Editor-in-Chief of Code Blue Malaysia faced repeated intimidation by the authorities. Police investigated her under the Official Secrets Act and the Penal Code in June 2020 over articles on an independent inquiry's report on the 2016 Sultanah Aminah Johor Bahru Hospital fire that killed six patients9. The investigation is still pending. Su-Lyn was also separately questioned by the police in July 2021 over an article highlighting Covid-19 cases at the Setia City Convention Centre PPV10.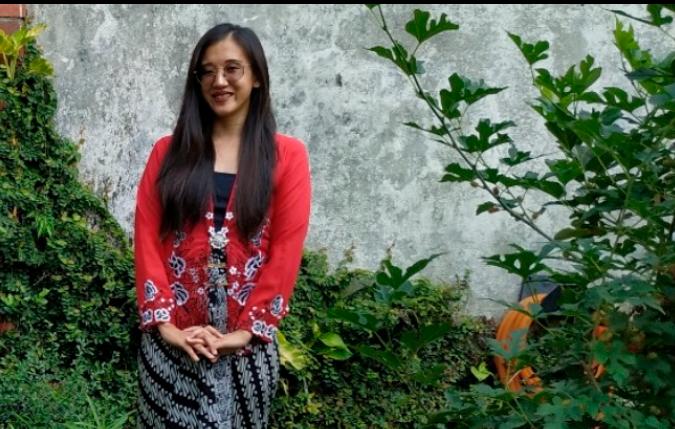 In August, Malaysiakini journalist, Anabelle Lee was questioned by police over an article regarding the resignation of then Prime Minister Muhyiddin Yassin. It is worth noting that the article did not even carry the journalist's byline as it was taken from a press statement, besides the irony of the fact that the Prime Minister did indeed resign on the day Anabelle was called in- August 21st.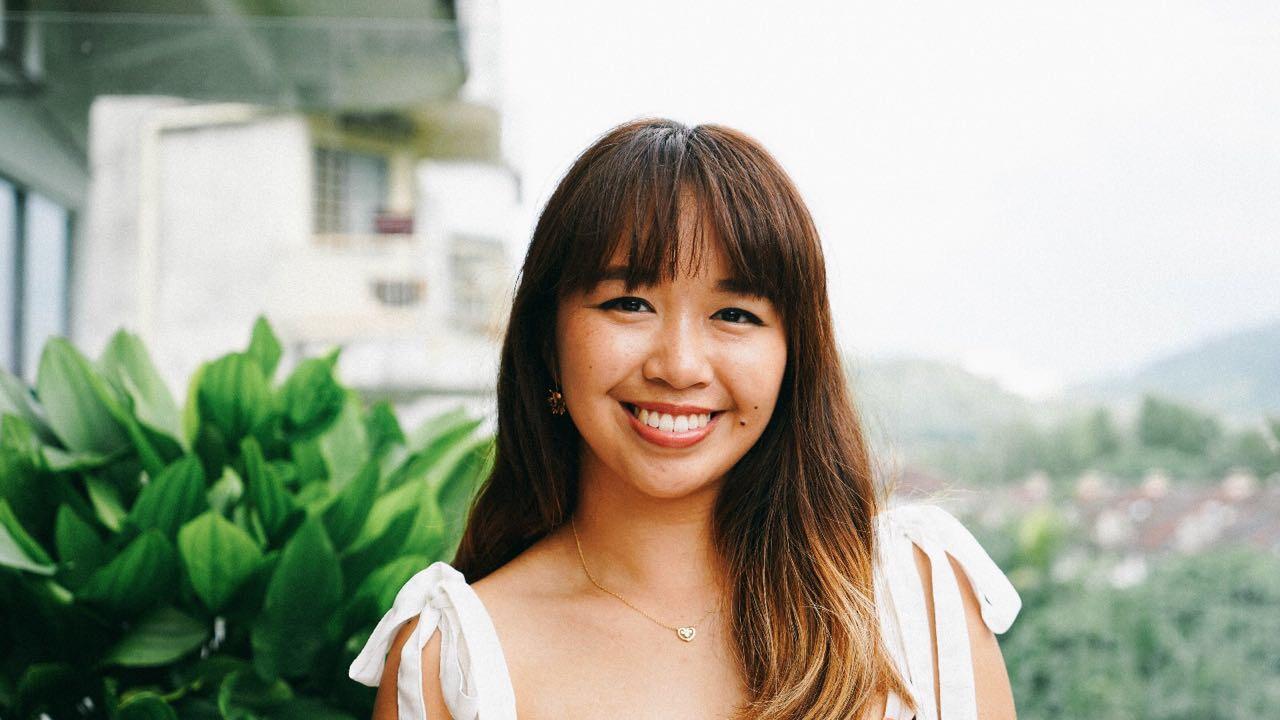 Most recently, Free Malaysia Today (FMT) senior journalist, Minderjeet Kaur was harassed in mid-November when she questioned PAS leaders Idris Ahmad and Awang Hashim on public interest issues regarding the Kedah state government's decision to ban licenced gaming outlets. The two PAS leaders deflected the hard questions by intimidating Kaur for conducting her duties in English, questioning her nationality while making personal remarks about the reporter's family11.
It is essential not to tolerate such misogyny from both police and political actors, which aims to deter critical reporting. Political actors, in particular - must be held accountable and apologise for their actions. Failure to do so normalises gendered attacks and generalised harassment of reporters in the line of duty.
Overall, the singular chilling trend to note from each of the above incidents of impunity against journalists - all are women, with each hailing from a minority background.
Building a gender progressive Malaysian media landscape
Media organisations should be more responsive to the wellbeing of their female staff, providing them with the support needed while also themselves practising equality and respect in the newsroom. Harassment and abuse of female media professionals must be taken seriously as GBV and as a means of suppressing press freedom.
Retaining talented and competent female reporters has to be an active effort that also addresses the lack of female mentors, as most newsroom editors and seniors are men. Journalists have also noted that the few women in newsroom leadership roles have also been desensitised to gender discrimination. This on-ground picture once again points back to the importance of regular gender sensitivity training, in addition to adopting a fair approach to hiring and promoting women and men in the newsroom12.
Tashny Sukumaran acknowledged that basic legislation for protecting women is an essential starting point. Proper data on the gender wage gap and incentives to close it, and 50-50 or more boardroom parity are other essentials to strive towards. For media specifically, she said newsrooms should seek more female representation in decision-making editorial roles.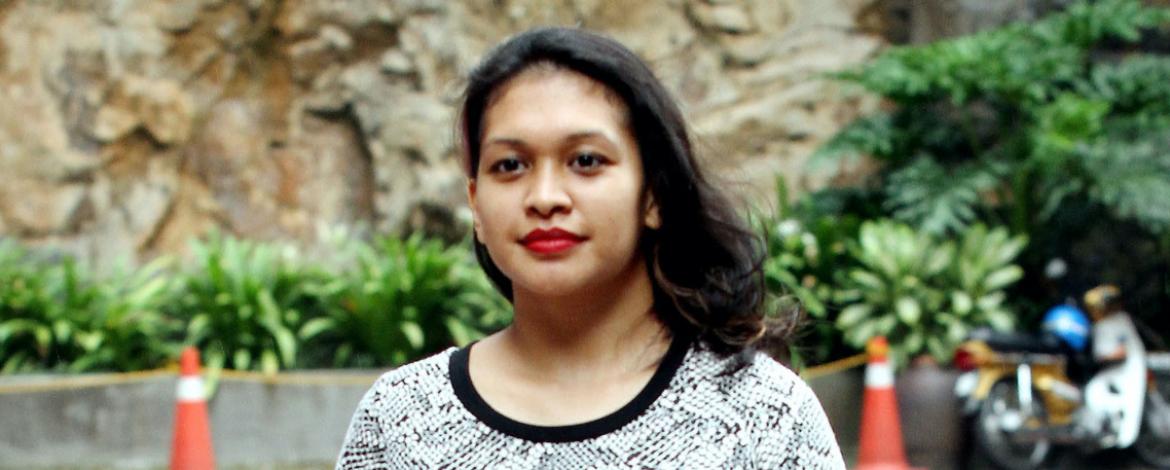 Boo Su-Lyn noted that ensuring equal opportunities for women journalists to become senior editors or editors-in-chief would help change the normative, hypermasculine newsroom culture.
It's particularly important to tie back current workplace challenges for female journalists to the ongoing COVID-19 pandemic, which has concurrently created further layers of gender-specific discrimination. There are actionable solutions aplenty, the challenge moving forth is to gather the organisational will to address these structural issues.
A more gender progressive Malaysian media landscape is wholly possible, despite the groundwork required through gender-disaggregated data and challenges of organisational culture change.
The cause is not just a financially sound one, though ensuring qualified female representation in newsroom and boardroom leadership is certainly good for the bottom line. It's equally important to remain cognizant of the fact that female representation in news media and newsroom leadership roles strengthens Malaysian media's role as the Fourth Estate during and beyond these most trying of times.
Tehmina Kaoosji is an independent Broadcast Journalist, Gender Activist, and Communications Consultant currently based in Kuala Lumpur, Malaysia
---